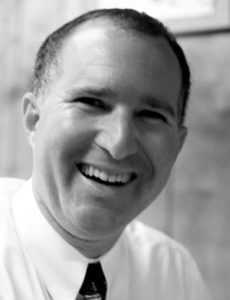 Alan E Gorenberg MD grew up in southern California. He attended Loma Linda University School of Medicine and graduated in 1986. He completed his residency in Internal Medicine at LA-County USC Keck School of Medicine, and completed his Fellowship in Allergy and Clinical Immunology at Kaiser Los Angeles. He is Board Certified in Allergy and Clinical Immunology and Internal Medicine. He is participating in Maintenance of Certification in both specialties.  
"I had allergies as a child and have special insight into both the physical and the social discomfort that allergies and asthma can cause. I truly love allergy and asthma practice because I am able to help so many adults and children with very difficult and often confusing problems. I value working with primary care providers to assure that patients receive the highest quality care possible."
— Dr. Alan E Gorenberg
Joshua Broad PA-C "I have been working with Dr. Gorenberg since 2008. What I enjoy most about working in allergy and asthma is the opportunity to improving my patients' quality of life. I particularly like  getting feedback from patients indicating that they are able to participate in activities which their allergies or asthma had prevented them from enjoying before starting treatments with our office. I feel fortunate working in Dr. Gorenberg's practice because I am afforded more time with my patients during office visits than I would be likely to have in other practices. I also find allergy and asthma to be an exciting field to work in currently, as new discoveries about allergies and the immune system are constantly being made, and new cutting edge treatments are being developed.
Wendy Delgado PA-C is a certified masters level physician assistant and has been practicing medicine for the last seven years. She has worked exclusively in Urgent Care and Pain Management. Wendy has had unique experience which has made her a well-rounded physician assistant, capable of addressing family medicine, cosmetic and clinical allergy needs. Her personable and compassionate character allows her to successfully treat patients with asthma, eczema, and atopic dermatitis. In her free time, Wendy loves to spend time with her family, reading, and traveling.
"I have always been interested in dermatological and allergy issues. It's very rewarding to help people who have been suffering from life long allergies and be able to help alleviate their symptoms. I have been able to make a great difference to those suffering from allergies. I have been fortunate to lend a helping hand in benefiting those with allergic symptoms and diseases. I am excited to work in a ever changing and evolving field. I love my job and I hope I can continue to educate and help those around me. "
Aurora Casas PA-C recently joined our practice. She has a keen interest in allergy and skin conditions and in providing the best medical care. Welcome, Aurora!